Dr. Anne Del Grande B.Sc. (Hons), D.C., FRCCSS(C)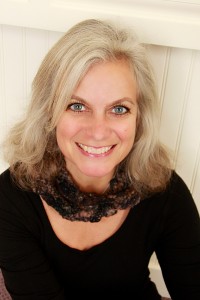 Dr. Anne Del Grande graduated from the Canadian Memorial Chiropractic College in 1990. Prior to chiropractic, Dr. Del Grande received her Honours Degree in Biomedical Sciences from the University of Western Ontario. Dr. Del Grande has practiced in the Newmarket area for the past 20 years. In 2004, Dr. Del Grande opened a multidisciplinary clinic offering Chiropractic, Registered Massage Therapy and Naturopathic Medicine with the vision of providing patients with a comprehensive health care team.
Dr. Del Grande has successfully completed her Fellowship from the College of Chiropractic Sports Sciences, and is also a Certified Strength and Conditioning Specialist (CSCS®), Active Release Provider (ART®), Trigenist (Trigenics®) and Certified Kinesiotape Provider.
Dr. Del Grande has a special interest in working with athletes of all ages and abilities, as well as enjoying treating patients of all ages and activity levels tailoring care to each patient while individually focusing on injury treatment and prevention. Dr. Del Grande encourages a multidisciplinary approach to health care and has a large referral network including registered massage therapists, naturopaths, exercise therapists and medical doctors.
In her spare time, Dr. Del Grande enjoys swimming, cycling, tennis, skiing and spending time with her family.
---
Dr. Imke Schaible D.C., Certified Animal Chiropractor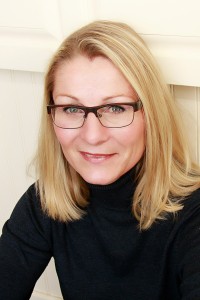 Graduated from the Canadian Memorial Chiropractic College (CMCC) in 1990 following her undergraduate science studies at the University of Manitoba
Maintained a successful family practice in Richmond Hill/Thornhill and now divides her time between her office Access Wellness in Newmarket Ontario and her animal practice
Directed a pro-bono chiropractic satellite office in Downsview Ontario
Regularly presented at the pre-natal classes at York Central Hospital
Instructed in all areas of human physiology for a number of years at the Canadian College of Massage and Hydrotherapy
Studied Soft Tissue and Adjusting Techniques including Trigenics (R) and has attended multiple seminars on core strengthening and alternative medicines
Successfully completed the Canadian Animal Certification Program at the Veterinary Chiropractic Learning Centre (VCLC) in 2013
Certified member of the College of Chiropractors of Ontario (CCO)
Elated owner of 4 former outdoor lady-felines (Holly, Boomer, Cleo and Kitty), a handsome Greyhound rescue by the name of Tony and horses Duke, Jasper & Gretel
In her spare time enjoys hiking, cycling, horseback riding and taking long strolls with her greyhound
Her Personal Philosophy
From a very early age I have had four-legged family members and been involved in one horse sport or another ranging from foxhunting and eventing to finally having specialized in competitive dressage for the last 30 years or more. My extensive focus in dressage has given me a deep understanding and appreciation for rhythmical, balanced and symmetrical movement – the cornerstone of my sport of choice. Combining this knowledge with the in-depth schooling required to become a Dr. of Chiropractic and 23 years of practical experience lets me appreciate even more an animals required and necessary well moving body in connection to a well functioning nervous system that provides for overall well-being, health and optimal performance. I am excited to bring my chiropractic knowledge of hands on experience to my animal patients. A wise mentor once said "Always give your absolute best and you will always do well". To this day I take pride in following that advice. I strive to provide excellence in service and always encourage communication and collaboration with all other health care providers and expect to continue building more professional relationships based on trust and excellence in service.
---
Dr. Kim Sandercock D.C., A.C.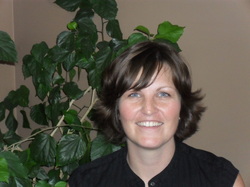 Dr. Kim Sandercock attended the University of Waterloo for a BSC in the kinesiology co-op program.  After getting an early acceptance in 1998, she continued her education at the Canadian Memorial Chiropractic College in Toronto, where she received her Doctor of Chiropractic in 2002.   Dr. Sandercock finished her certification in clinicial acupuncture in 2002.  Dr. Sandercock has also continued her developmental studies in custom foot orthotics and sport related injuries.
Dr. Sandercock is a member of several professional associations including the Ontario Chiropractic Association (OCA), the Canadian Chiropractic Assocation (CCA) and the Acupuncture Council of Ontario (ACO).
Dr. Sandercock has a special interest in working with athletes of all ages and abilities, as well as, enjoys treating patients of all ages.  Dr. Sandercock lives with her husband and two children in Newmarket.  She enjoys many of the sporting activities offered in her area.